Our Customer Service Approach
At HighPoint, we pride ourselves on our customer service approach. We have built the foundation of our company on how our services are able to elevate clients' experiences in the workplace by streamlining their IT set up and ensuring it is one less thing to worry about in their day-to-day.
However, cultivating the right approach took time and effort. We have studied a variety of techniques and have been inspired by the following to build HighPoint to what it is today.
"Dimensions of Service" Paradigm
The main emphasis of quality service is the creation of a smooth-running service context, as service is a cumulative result of things going right at every possible customer touchpoint. This is called the "Dimension of Service" and is comprised of two key ideas:
Service is experienced in a multitude of small moments over time.
The initial impact of service on the customer is critical because the initial experience is the customer's full-service context.

Touchpoints During a Single Customer Experience
Key concepts:
Each customer experience is a single line.
There are multiple service moments (or touchpoints) within a single experience.
We must intentionally manage every single moment in every customer experience because the customer views the service moment in light of the overall customer experience.
A first-time customer begins with one experience line.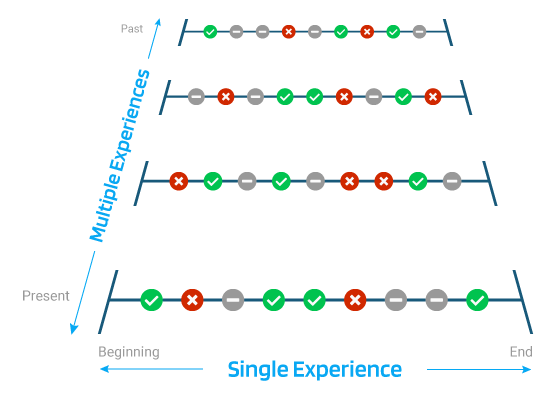 Touchpoints During Multiple Customer Experiences
There are both latitudinal and longitudinal contexts.
Latitudinal is the customer's single experience.
Longitudinal is the customer's experience over time.
Service is consumed in a multitude of pieces over time, which could be years or decades.
There must be a balance of consistent customer experiences.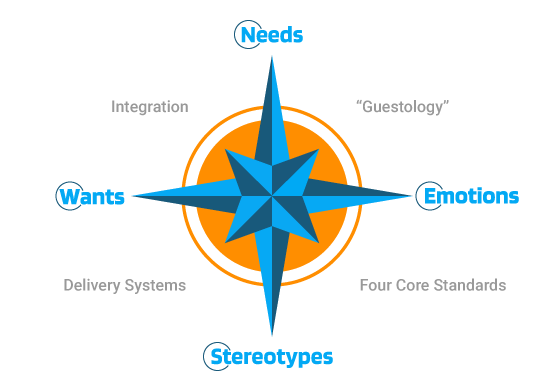 The HighPoint Compass
Needs - not emotional needs, but situational needs. We must consider what our customers need from us. Example: a customer needs help with their IT services.
Wants - can be defined in terms of the desired outcome: what the customer hopes to gain from the experience. Example: a customer wants peace of mind, cost savings, convenience, etc.
Stereotypes - the preconceived notions a customer may have when they do business with us or our industry.
Emotions - When striving to understand our customers on a holistic scale, we must recognize and be sensitive to different emotional levels.
Touchless HighPoint Assessment
Detect your security vulnerabilities with our touchless assessment. We offer a complete audit of risk items that could be compromising the safety of your network.
HighPoint Magic Portal
Your one-stop shop for IT services. In this custom digital portal you will be able to view your CSAT scores, invoices, and server performance.
24-hour Access to IT support
Outside of our business hours, we offer 24-hour access to our IT support team at no extra charge.
Have a question?
We're here to help.